The preparation for this trip has been eye opening. I feel like I should be on a first name basis with most of the staff at REI by now. Fortunately, my most expensive pieces of gear were acquired during the annual sale.
Kilimanjaro Hiking Gear: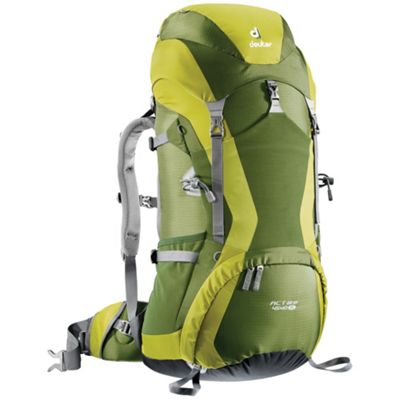 BackPack:
Deuter Womens' air contact pack, Acquired during REI Sale with Member 20% coupon. 45 L. Since we have porters carrying the majority of our necessities for the climb, we really just need a daypack for snacks, our water for the day and any extras (like cameras) we want access to during that day's hike. It is possible to get away with a regular school type backpack but eventually the straps will cut into your shoulders (especially for women with sports bra straps underneath), and I'd like to go backpacking again in the future and so this was an investment.
This pack is very comfortable after trying it out in Colorado on two 14ers and some day hikes in Austin on the greenbelt.
North Face BaseCamp XL Duffel:
This is the bag that will be checked on our flights over and that will have the stuff the porters carry up the mountain. The XL seems to be the correct size for a trip this long. It has straps that can be used as a backpack and overall appears much easier to handle than the military style duffel bag I have from REI. (I may still use the REI bag for donations to take to Africa)
Sleeping Pad:
We are renting sleeping bags there as there is no reason for Texans to own a $300+ sleeping bag rated for very cold temperatures. We would never get to use it here in Texas. The outfitter did recommend bringing a more comfortable sleeping pad -- the porters will bring a thin foam mat but that is it. I went with the Big Agnes Q-Cor insulated inflatable sleeping pad (everything is going to be cold, I think I will enjoy some insulation. ). Acquired this during the REI Sale. I have since unpacked it and inflated it to test at home and realized that the probability of me being able to manually inflate it at elevation is unlikely-- all that cushiony goodness comes at a price. Thankfully, Big Agnes makes a "pumphouse" -- a dry bag that can be used to inflate the sleeping pad and then when stuffed with some clothes doubles as a pillow and weighs nothing. I'll be acquiring one of those soon.
Base Layers:
I have tons of tech tees from races and these will be my base layer under my top. I picked up a pair of long underwear bottoms and some sock liners.
Convertible Pants
-- I've got a couple pairs of Mountain Hardwear convertible pants. The fit on these is far better for me than the equivalent Columbia or REI brand pants. Hopefully by packing convertible pants, I have to pack fewer articles of clothing.
Existing outerwear:
I have a North Face 3in1 ski jacket and some inexpensive ski pants I'm bringing for summit day. I also already have heavy gloves and glove liners. I did pick up some hand warmers from REI.
Water Purification:
The porters will be boiling our water for safety, but it's recommended we take a backup option. I've opted for the CamelBak AllClear water bottle purifier. It's a .75L water bottle (quite similar to a nalgeen bottle ) that comes with two lids -- one is a stand cap and the other one contains a UV light that kills the stuff in water. It seems the most compact option and less work (there are other purifiers you have to pump water through by hand, and iodine tablets take 30 minutes but this is done in 60 seconds).
Headlamp for Summit Day.
also useful for trail running
Hiking Boots.
The purple laces stand out, but they're waterproof and comfy so far.
Goal Zero Guide 10 Solar Charger
(reviewed separately).
Existing Camelbak water bladder
-- but got a new insulated tube (partially in an attempt to prevent it from freezing on summit day, but mostly because it is near impossible to completely clean the tube and it's time for a new one).
Safari Gear:
Sun Hat, REI brand.
Zanzibar:
nothing so far.